There has not been any significant innovation in horizontal single auger design since 2004 when the dual-stage juicing screen was introduced. That all changes with the Sana 727. This juicer contains many innovations to take horizontal juicing to the next level.
The Ultimate Juicer.
No expenses were spared when developing the Sana 727 Supreme. Sana's goal was simple: create the world's best juicer. The red dot jury agreed, awarding the Sana 727 Supreme with the 2021 Red Dot award for outstanding product design.
Just Look at Everything You Can Do with the Sana 727 Supreme Juicer
Vegetable Juices
Fruit Juices
Wheatgrass/Sprout & Green Juices
Frozen Fruit Sorbet
Nut Butter & Nut Cheeses
Chop and Mince Fresh Herbs
Make Baby Food
Make Plant Based Milks
Grind Coffee Beans & Boneless Meat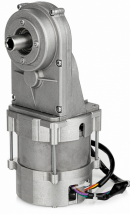 A motor unlike any other
The heart of any juicer is the motor, and Sana wanted the best motor available for the new Sana 727. So innovative that Sana patented the design for a new brushless DC motor. This motor is 3x more expensive to manufacture than traditional AC juicer motors. Despite the higher motor cost, the juicer is only about 2x more expensive than than traditional juicers. Among the advantages of this motor over normal motors are lighter weight, durability, long operating time, quiet operation, and precise variable speed control. This advanced motor also allows nonstop operation, unlike most juicers which can only operate for 15-30 minutes before they must cool or damage can occur. To make the juicer more compact, we positioned the motor vertically, using a durable gearing system to allow horizontal operation in a vertical form factor. Furthermore, this unlike other horizontal auger juicers this machine has automatic jam detection and will automatically reverse so to unjam the clog, so you don't have to. Finally, this motor that is rated 150 watts maximum, during normal use it uses only 30 watts, that uses less power than any other juicer. This would be perfect if you live off the grid or reduce your energy consumption.
Variable Speed for precise juicing
The advanced motor allowed us to introduce perhaps the most revolutionary feature of the Sana 727 Supreme: variable speed control. Most slow juicers operate anywhere from 43 rpm to 110 rpm. The Sana 727 offers four speed settings: 40, 65, 90, and 120 rpm. Lower speeds allow more gentle and precise juicing, minimizing foam and oxidation, and are especially good for soft or fibrous produce. Higher speeds are great for low fiber produce with a high liquid content like citrus. We find that using the lower rpm means less foam and air being introduced into the juice so you get a higher quality juice than other auger juicers. When run at 40 RPM, we find this juicer to be the quietest we have tested. High speed is also a big time saver with oil extraction when using the optional oil extractor attachment.
Improved Auger for Faster Juicing
The Sana 727 Supreme takes the next step forward in with a new juicing system. The auger had been made with more widely spaced fins, which allows larger "bites" to be taken from produce and makes juicing faster. The wider spaced fins also allows for this machine to better self-feed some produce items over other horizontal auger juicers that require each produce item to be pushed into the juicer. In addition, the end of the auger has a special chamber that is designed for a second pressing of your pulp to extract a higher yield.

Advanced Juicing System
The Sana 727 Supreme contains exclusive technology in the pulp outlet that can extract more juice than traditional juicers with a silicone restrictor that are commonly used on horizontal juicers. A rotating stainless steel blade at the pulp outlet gets one final squeeze of juice from the exiting pulp, by cutting it and slightly increasing the pressure in the juicing chamber. The result is the higher yields than other horizontal juicers.



Improved Dual Stage Stainless Screens
Sana improved the juicing screens by adding a stainless steel rear pulp screen which is typically plastic. This gives the best combination of yield, pulp filtration and flow. 727 Premium includes 3 screens. The fine hole screen is is used to juice vegetables and put less pulp into the juice. The coarse screen not normally found on horizontal juicers is perfect for juicing fruits or for faster juicing if more pulp is desired. The homogenizing screen allows you to make things like fruit sorbet, nut butters and grinding things like coffee.


One touch drum removal
Attaching the juicing drum to the motor base has been made simple. Rather than using a clamp system or a locking collar to attach the juicing drum, simply attach it and turn to the left. it will automatically and securely snap into place. Removal is simple too. Just press the unlock button and turn to the right. Common horizontal juicers use a collar that often gets gummed up with juice that can make assembly and disassembly difficult.
Optional Cold-Press Oil Extractor
With the optional cold-press oil extractor, the Sana 727 Supreme becomes a cold press oil extractor. Make your own fresh pressed oil at home from a variety of nuts & seeds. You can even make your own flaked oats from oat groats. The high speed motor of the 727 makes pressing oil fast and easy. The heavy duty oil extractor is solidly constructed from stainless steel.


Why the Sana Supreme 727 Juicer?
The goal with the Sana Supreme was to combine the best features of both horizontal and vertical juicers in one new design. I think Sana has achieved that goal. The Sana Supreme combines the tall yet compact form factor of a vertical juicer with the flexibility and functionality of a horizontal juicer.

Sana wanted the Sana Supreme to not only perform better than any other juicer, but also to look distinctive and elegant on your kitchen counter. A sloping cylindrical shape with a contrasting chrome accent band gives it modern and clean look. Combined with the upwardly swept lines of the stainless steel pulp container, this is one appliance you won't want to put away.

Sana spared no expense in the design of the Sana 727. Only the best materials are used in its construction. Reassuringly solid, it will be the last juicer you will ever need.
Self-Cleaning on a Horizontal Juicer
Sana brought a feature from their vertical juicers for the first time to a horizontal juicer: a locking juice cap. This allows the juice drum to be carried to the sink after juicing without juice dripping on the counter. It also lets you fill the chamber with water in the sink for faster cleaning.

Dual hopper for easy feeding
For the feeding tube, Sana took the best ideas from vertical juicers and adapted them for the Sana Supreme. The result is a dual hopper with a standard opening plus a deep bowl for easy feeding of smaller produce such as cherry tomatoes, cranberries, grapes or leafy greens that will save you time over pushing produce into a single-opening feed chute.

Premium Up-Scale Accessories
Sana wanted only the best for the Sana 727 Supreme, so they partnered with the oldest glass factory in Bohemia to design a crystal glass to fit perfectly under the juicer. Each glass is hand-made in the mountains of Bohemia at the Novosad and Son glassworks. With a 16.9 oz capacity and etched with the Sana Supreme logo, this heavy-duty Bohemian crystal is a keepsake itself. Sana also includes a custom designed stainless steel pulp catcher. Its upswept angle perfectly complements the design cues of the juicer, and the large capacity means less time emptying it. The food grade stainless steel is ideal for those who like to use their pulp for muffins, crackers, and soups. All other horizontal juicers include plastic catch cups that your juice or pulp will sit in before consumption.

Choose Your level of pulp
Horizontal juicers are know to put some pulp into the juice during the cold pressing process. The Sana 727 includes a stainless steel sieve that fits perfectly on top of the Crystal Catch Cup that allows you to remove excess pulp from your juice, if it is not desired. Many horizontal juicers don't include sieves that allow you to be in control of your juice pulp.

Stop Collecting Dust
This simple and effective dust cover allows you to store your juicer without collecting dust inside the machine that can contaminate your juice creation the next time you use your Sana Supreme 727.
15 Year Warranty
The Sana Premium 727 Juicer includes a 15 year warranty which is the longest warranty you can get on a home juicer. Sana was established in Europe in 2013. Sana USA is being run by juicing-industry experts that have over 50 years experience that will provide the highest level of customer service than other large juicer manufacturers.
When purchased from Discount Juicers, you get the Sana Hardcover Recipe Book to inspire your creativity
The Sana Recipe book contains 91 recipes and shows you how to make a variety of different recipes using the Sana 727 Supreme juicer. You will get a selection of Sweet Juice Recipes, Green Juice Recipes, Bold Juice Recipes, Alternative Juice Recipes, Plant Milk Recipes, Nut Butter & Nut Cheese, Frozen Deserts, Snacks and Treats, Spreads. Over 130+ full color pages of bright pictures with recipes to help you get on the road to better health.
Features:
Variable Speed Operation 40-120 RPM
Non-Stop Operation
Automatic Jam Detection
Autoreverse feature to clear jams
Two Juicing Screens with Dual stainless Steel screens
Blank Screen for homogenizing and food processing
Bohemian crystal glass juice cup
Extra large stainless steel pulp bin
Juice Flap for easy cleaning
Dual Feed Tube with Dust Cover
Advanced Juicing system for highest yield
Specifications:
BPA Free Juicer
Single Auger Cold Press
120 Volts 60Hz 150 Watts
15" W x 15.25 H" x 8" W
40/65/90/120 Adjustable RPM
11 pound Juicer Weight
4.59 Foot Removable Power Cord
15 Year Warranty
Designed for Home Use
Not Sold for Commercial Use
Designed in Europe
Manufacturered in South Korea
Items included in the Box:
Motor body with BLDC motor
Juicing Drum
Ultem Auger
Dual Stainless Fine Screen
Dual Stainless Coarse Screen
Homogenizing Screen
Drum Cap with Stainless Blade
Pusher
16.9 oz Crystal Glass Catch Cup
Stainless Steel Pulp Catch Bin
Cleaning Brush
Juice Sieve
Feed Chute Dust Cover
Instruction Manual
Full Color Recipe Book